1.4.1 with Time Attack mode released!
---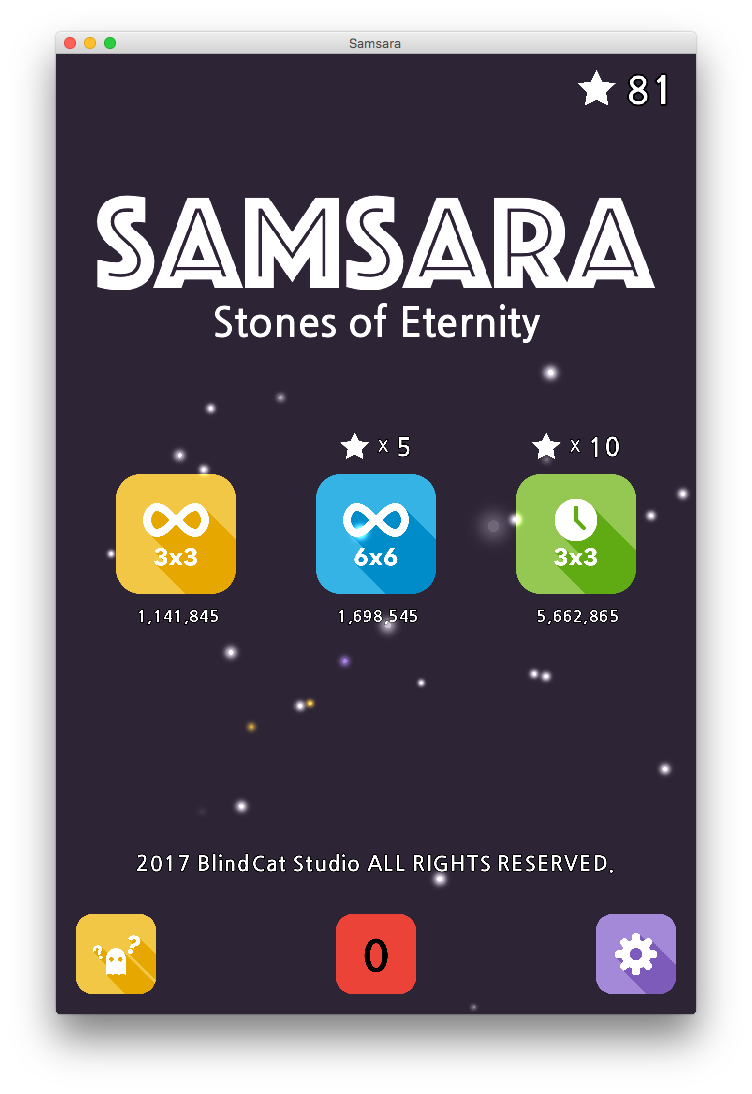 Time Attack mode is time limit mode that you can play for 60 seconds. Every Nirvana mode, you can get bonus time. If you are in Nirvana mode when game time is over, the game will not over. You can extend your playing before Nirvana mode ends.
The key is the combo. Make big combo, keep the Nirvana mode, and earn a high score!
Get Samsara - Stones of Eternity